Welcome to the Ukulele Society of


America
USA is a non-profit ukulele club in SoCal.
We meet every week for Kanikapila:
Thursdays from 6pm - 8:30pm
Oceanside Broiler
1325 Harbor Drive North
Oceanside, CA 92054
Hula lessons from 4:45 - 5:45 pm
Everyone is welcome from beginners to professionals!
Loaner ukes available. Come share the aloha with us!


Here's what a typical Kanikapila looks like.

This is what a typical party looks like.
Unique and Unexpected Things to do in Oceanside
Check out an article called "Ukulele Night" (scroll down the page to the 5th article) on the Visit Oceanside web site. More info and some great photos.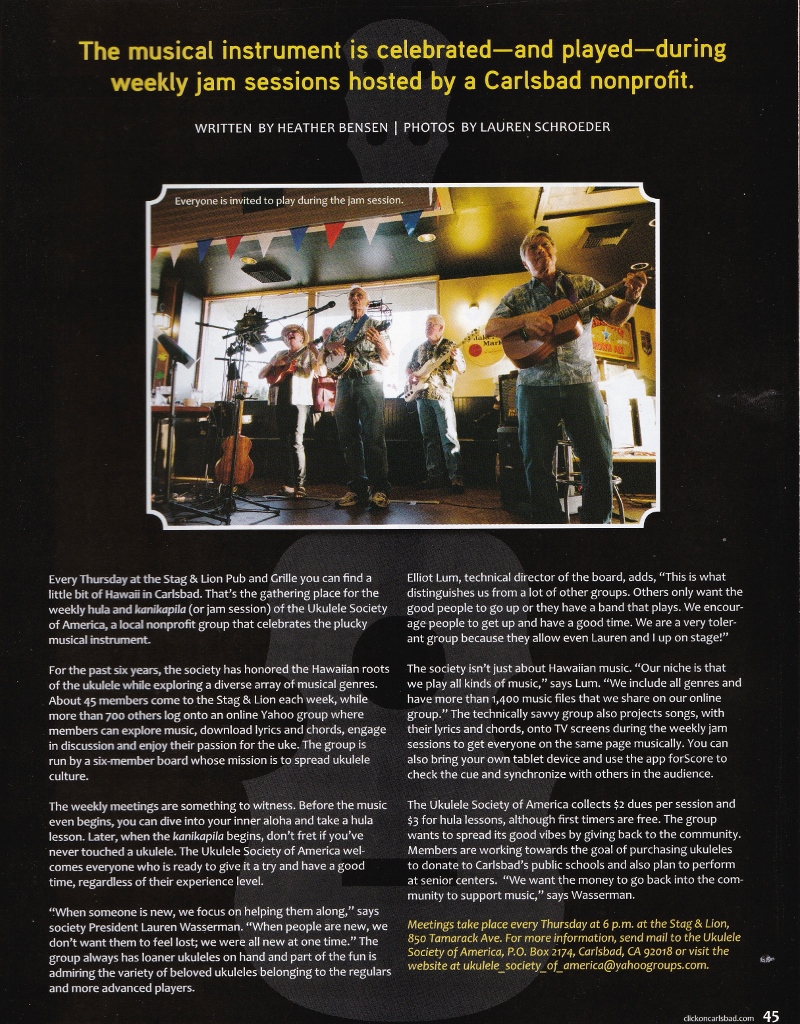 OUR VISION AND MISSION
1. Our Vision
Enjoying playing and singing ukulele music from a wide variety of genres, enhanced by hula dancing, to its fullest. Providing a learning, supportive environment which encourages all members, regardless of ability, to participate in all activities to improve their skills, including leading the group in song. Ensuring that Kanikapila is a fun activity which is eagerly anticipated by all members.


2. Our Mission
To serve and support members by providing activities and tools to enable them to enjoy and improve their abilities to play the ukulele, sing, lead the group in song and dance the hula. To initiate and sponsor activities which perpetuate the history, traditions, memories and growth of the ukulele, bind members together, and increase community awareness of ukulele music.
Song Library
Our song library uses large fonts for maximum readability on iPads and a large-screen TV. We usually repeat choruses to minimize page turning. Our library is available by clicking on the green Dropbox button.
The procedure for updating your iPad can be found by clicking the blue button.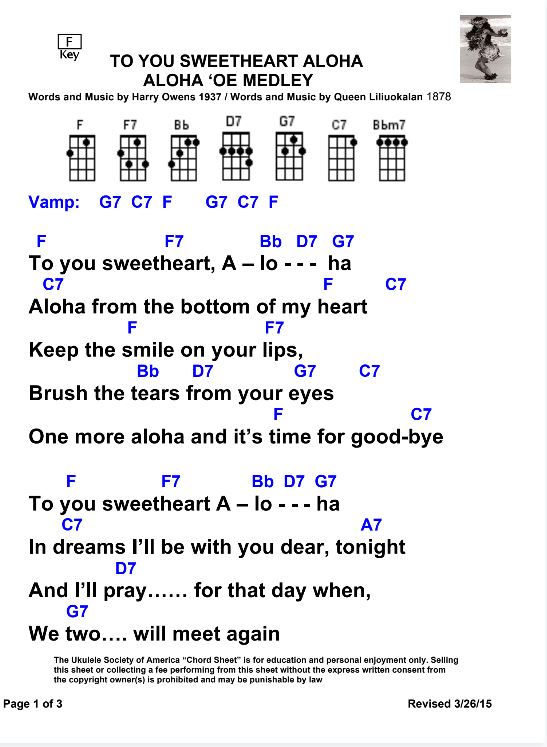 Naida Malchiodi
Board Member
Lead iPad Operator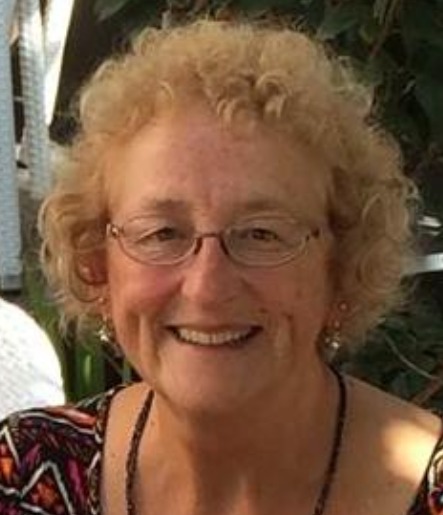 Pat Soares
Secretary &
Lead iPad Operator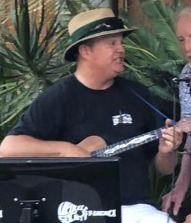 Tom Schmiedeberg
Alaka'i (Conductor)
& Treasurer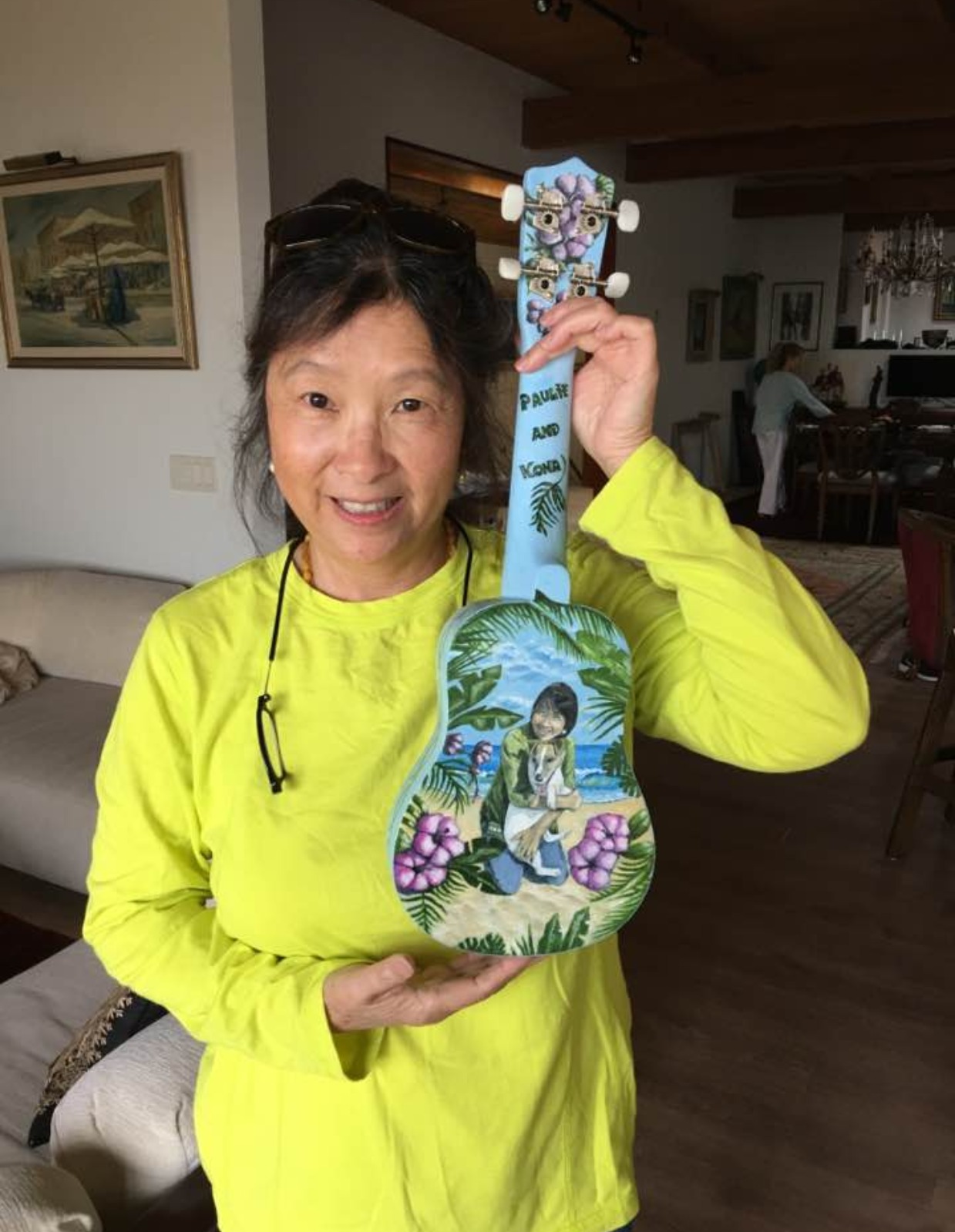 Pauline Welch
Board Member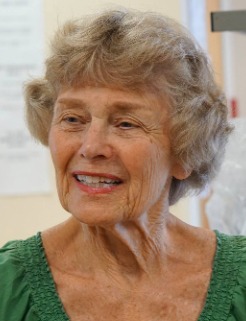 Lois Serrin
Hula Instructor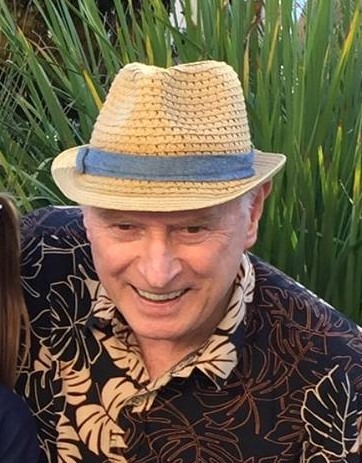 Terry Tucker
Guest Conductor Emeritus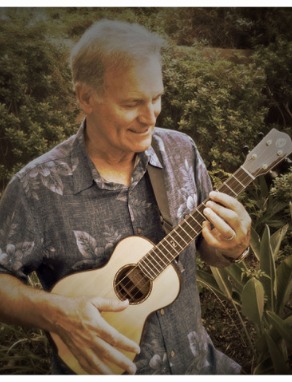 Jeff Linsky
Guest Pro
Lead Uke
Harry Akioka
Board Member &
Hawaiian Music Specialist
Everyone Else
Everyone pitches in to help.

We Meet each Thursday 6 pm to 8:30 pm -
Hula Lessons from 4:45 - 5:45 pm.
Oceanside Broiler, 1325 Harbor Dr, Oceanside, CA 92054
Email us at: usakanikapila@gmail.com
Check out our Facebook page by clicking
on the link on the bottom of the page.